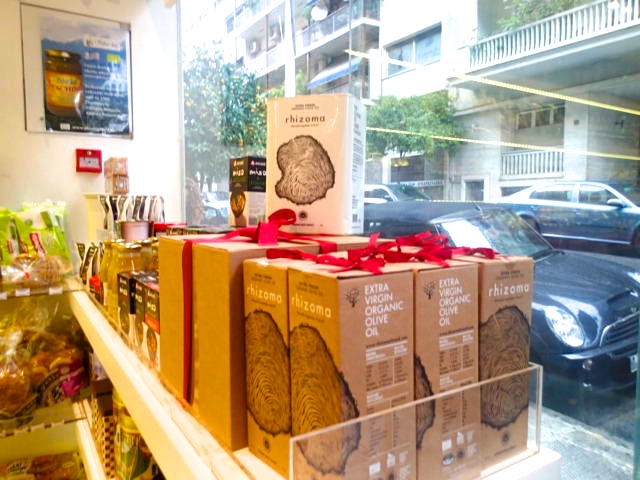 28 Nov

Νew season's first tasting-Η ΠΡΩΤΗ ΓΕΥΣΙΓΝΩΣΙΑ ΤΗΣ ΧΡΟΝΙΑΣ

Ευχαριστούμε όλους τους φίλους του Nora's Deli για το ενδιαφέρον που έδειξαν για τα προϊόντα Rhizoma. Η πρώτη γευσιγνωστική συνάντηση είχε εκτός από πολύ μεγάλο ενδιαφέρον και πολύ μεγάλη επιτυχία. Για εμάς ήταν μιας πρώτης τάξεως ευκαιρία να δείξουμε στους φίλους του rhizoma ποιοί είναι οι παραγωγοί του και να μοιραστούμε αναστεναγμούς γευστικής ικανοποίησης από όλους όσους το δοκίμασαν μια, δυο, τρεις και όσες φορές ήθελαν.

We would like to thank all customers of Nora's Deli for their genuine interest in our products. The first tasting of rhizoma early harvest was a great success. For us, it was a first class opportunity to relate our product with its producers and share sights of satisfaction when our customers were dipping their bread in our EVOO once, twice or as many times as they wished.