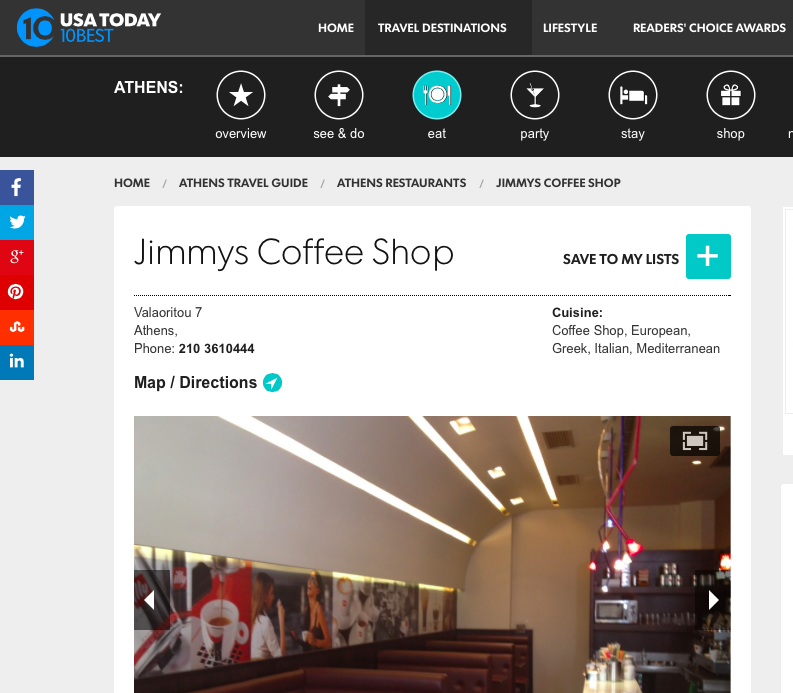 02 Nov

ΠΡΩΙΝΟ ΚΑΙ ΦΑΓΗΤΟ ΜΕ rhizoma ΣΤΗ ΒΑΛΑΩΡΙΤΟΥ, Jimmy's Cafe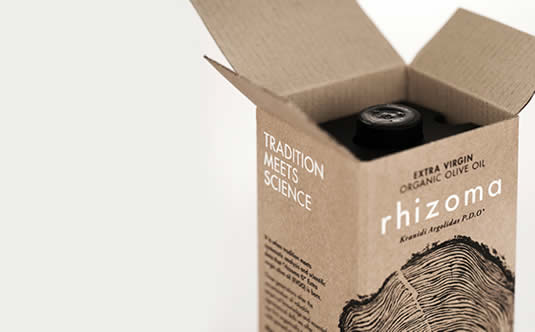 Είμαστε πολύ περήφανοι που το βιολογικό ελαιόλαδο μας βρίσκεται πλέον στα τραπέζια του γωνστού στεκιού Jimmys στη Βαλαωρίτου στο Κωλονάκι. Εκεί μπορείται να το δοκιμάσετε και αν οι προσπάθειες μας είναι του γούστου σας, να το αποκτήσετε κι όλας. Το Jimmys συγκαταλέγεται μέσα στα 10 καλύτερα cafes στην Αθήνα για brunch σύμφωνα με το 10USA TODAY.
We are proud to announce that rhizoma olive oil is now on the tables of Jimmys. An old time classic coffee shop in Valaoritou 10, Kolonaki, Athens. Jimmys opens at 6:30 in the morning and many long distance travellers go there for a hearty breakfast or a freshly prepared lunch with rhizoma olive oil.
Lunch is also an enjoyable occasion here, with specialties like home made pies, traditional Greek dishes, and the famous lemon pie for dessert, all prepared with rhizoma olive oil.
Jimmys is included as one of the 10 best coffee shops offering branch according to 10USA Today.
Jimmys are doing what is common place in EVOO educated cities in Europe and in the States because they respect their loyal clientele.