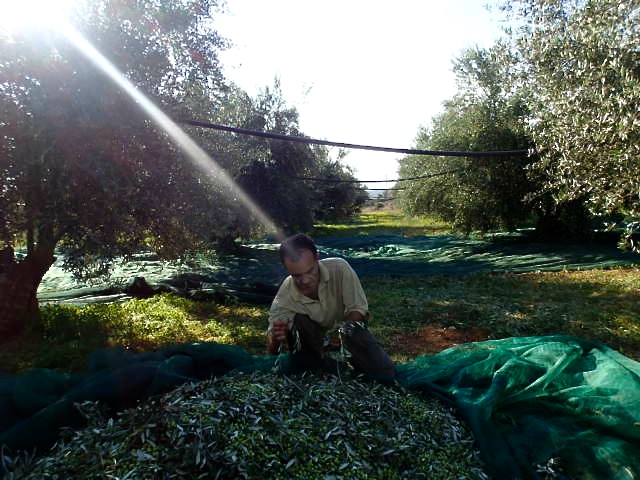 23 Nov

24 hours olive maker-EΛΑΙΟΠΑΡΑΓΩΓΟΣ

Ιn the farm I am an olive oil maker 24 hours a day. I feel that I became like one of the animal in our farm that I take photos of with my macro lenses and post them in the social media. I often sniff new things as a way of learning about them. The sense of smell gives me a plethora of information, so many inputs. I became a real worshipper of real EVOO and olive trees with time. I take photos and bring them back with me to analyse the slightest differences in our farm. I guess it must have been in my genes but it took me a while to realise and take pride of our product.

—-

Στο κτήμα είμαι ένας ελαιοπαραγωγός 24 ώρες την ημέρα. Αισθάνομαι πολλές φορές σαν τα ζώα που κατά καιρούς φωτογραφίζω με τον μάκρο φακό και τα ποστάρω στο μέσα κοινωνικής δυκτύωσης. Συχνά μυρίζω καινούρια πράγματα και τα γνωρίζω για πρώτη φορά. Η αίσθηση της όσφρησης μου δίνει μια πληθώρα πληροφοριών, τόσα πολλά ερεθίσματα. Αισθάνομαι με το χρόνο να γίνομαι ένας πραγματικός πιστός του πραγματικού έξτρα παρθένου ελαιολάδου και της ελιάς. Υποπτεύομαι ότι πρέπει να μεταφέρθηκε γενετικά αυτή μου η εξάρτηση αλλά να μου πήρε λίγο χρόνο μέχρι να το καταλάβω και να νιώθω υπερήφανος για αυτό που παράγω.