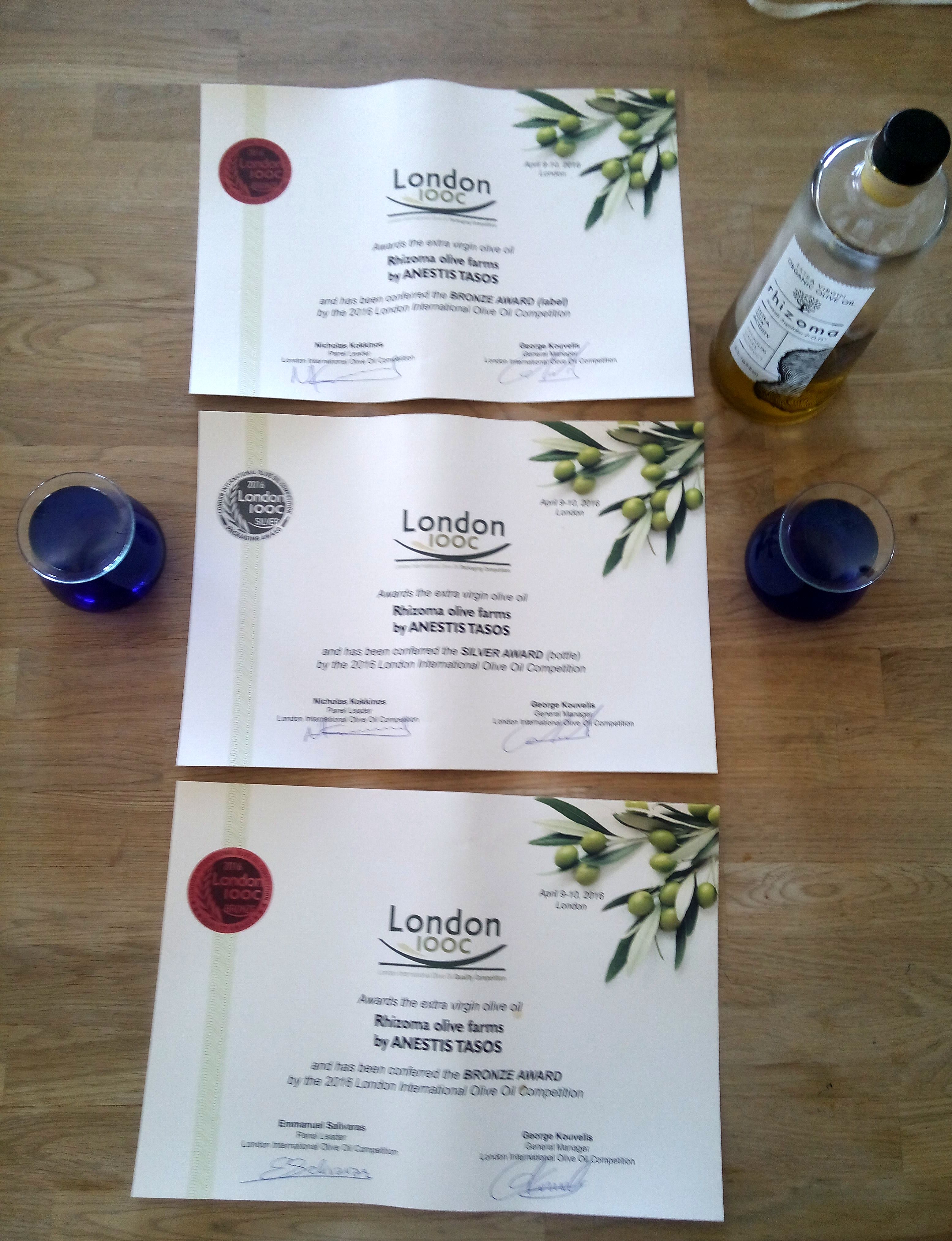 12 Jul

London International Olive Oil Competition 2016-Rhizoma olive oil 3 medals

LONDON International Olive Oil Competitions 2016

The purpose of the competitions is:
a) To inform olive-growers, oil producers, oil-pressers, processors and retailers, who distribute their standardized products legally, to preserve and to ameliorate the quality of their branded product by promoting high quality olive oil in every aspect of the spectrum of its use and consumption.
b) The promotion of the knowledge of the particular value and of the healthy/nutritional aspects of olive oil in the Greek (and Mediterranean) diet to new consumers of young age (schools), to professional pastry chefs, artisans, with emphasis to gastronomy & culinary art schools and to restaurants.
c) The promotion of the diversity of varieties and of the high quality of olive oils produced with the aim of advancing the knowledge of their tasting differences.
London IOOC 2016, Quality awards of Extra Virgin Olive Oil
London IOOC 2016, Packaging awards of Extra Virgin Olive Oil
In seeking a reputable contest, created 8 members sensory committee of experienced and trained tasters headed by Mr. Emmanuel Salivaras.