25 May

Modeling of volatile and phenolic compounds and optimization of the process conditions for obtaining balanced extra virgin olive oils.

Γιατί οι Ισπανοί είναι μπροστά όχι μόνο στην υπουργοποίηση άξιων γυναικών με βιογραφικά και εμπειρία από εδώ μέχρι την Ανδαλουδία αλλά και στην έρευνα γύρω από το ελαιόλαδο.
Το άρθρο που ακολουθεί μπορείτε να το βρείτε ολόκληρο σε pdf στο ακόλουθο σύνδεσμο: http://grasasyaceites.revistas.csic.es/…/art…/view/1717/2269

"Παραμετροποίηση των συνθηκών ελαοποίησης που επιτρέπουν την μεγιστοποίηση φαινολών και συνθηκώ που να επιτρέπουν την παραγωγή ισορροπημένων ελαιολάδων".
Ο κύριος σκοπός αυτής της δημοσίευσης είναι να καταγραφούν οι παράμετροι που έχουν σχέση με τη θερμοκρασία και τον χρόνο μάλαξης της ελαιοπάστας και τη διάμετρο των οπών του σπαστήρα. Τα αποτελέσματα δείχνουν ότι μικρή διάμετρος οπών και μεγάλη θερμοκρασία πρέπει να χρησιμοποιηθούν για να παραχθούν ελαιόλαδα με υψηλές συγκεντρώσεις φαινολών ενώ για να παραχθούν ελαιόλαδα με υψηλά επίπεδα πτητικών ενώσεων χρειάζονται χαμηλές θερμοκρασίες και μεγάλες διάμετροι οπών σπαστήρα.
Οι παράγοντες που ελέχθηκαν στο πείραμα για τη μάλαξη ήταν: θερμοκρασία από 20-40 βαθμούς Κελσίου, χρόνος 30-90 λεπτά και διάμετρος οπών 4.5-6.5mm. Tα ισορροπημένα
λάδια παράχθησαν, σύμφωνα με τους ερευνητές, με διάμετρο σπαστήρα μεγάλο και μέτρια ως χαμηλή θερμοκρασία. Έτσι, για διάμετρο σπαστήρα 6.5 mm 337 και 356 mg/kg ολικές HPLC (High Performance Liquid Chromatography) φαινόλες μετρήθηκαν για θερμοκρασίες μεταξύ 20 και 25 βαθμούς αντίστοιχα.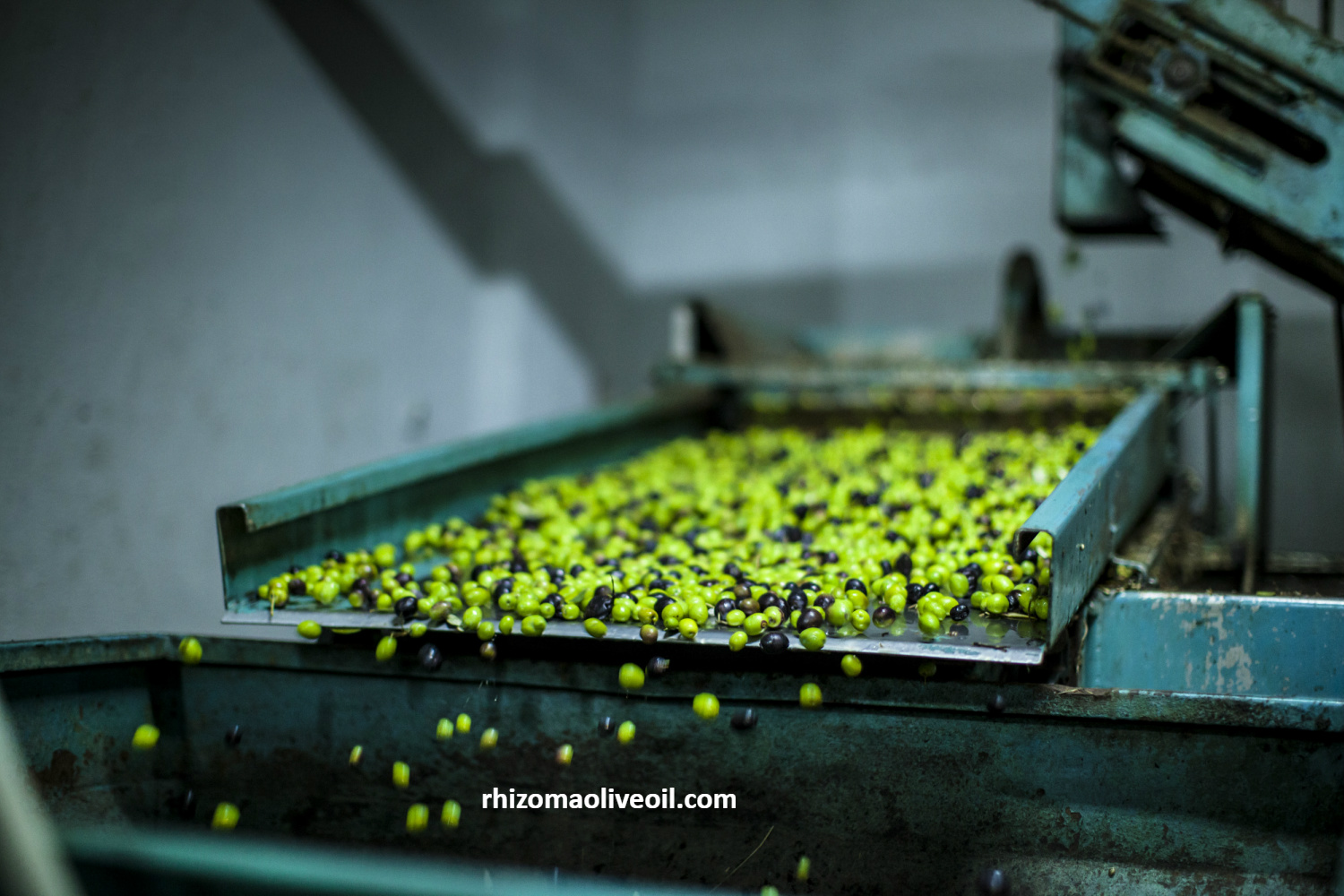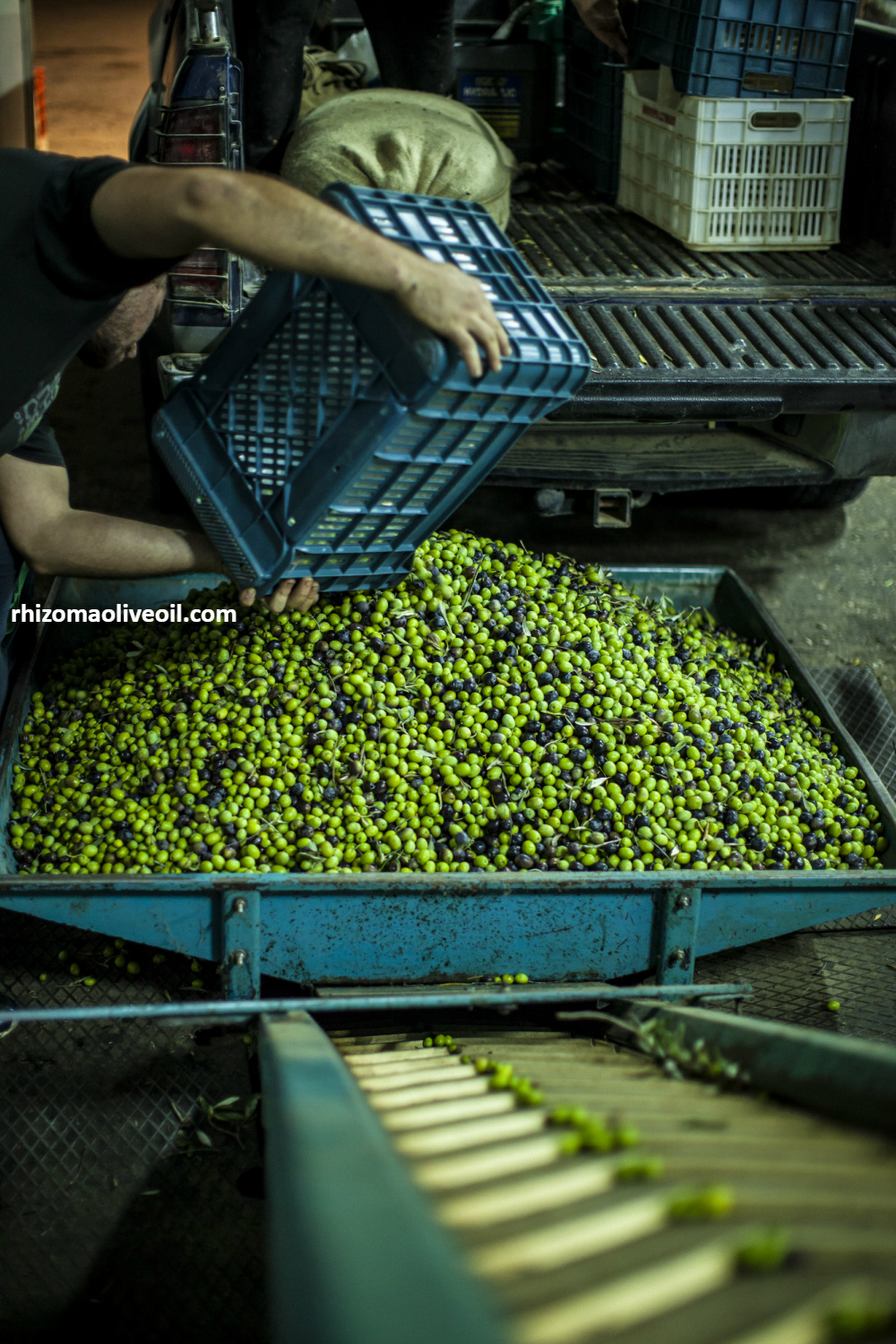 Τhe main objective of this paper is to obtain extra virgin olive oils (EVOOs) which are balanced in volatile and phenolic compounds. An experimental design was performed and response surface methodology was applied. The factors for malaxation were: temperature 20-40 °C, time 30-90 min, and hole diameter of hammer-crusher 4.5-6.5 mm. The results show that high temperatures and small hole diameter must be used in order to obtain a higher content in phenolic compounds, while for volatile compounds a low temperature and large hole diameter must be used. The models predict that the best and more balanced EVOO are obtained with the hole diameter of greater size and a medium-low temperature. Thus, for a hammer-crusher hole diameter of 6.5 mm 337 and 356 mg/kg total HPLC phenols were obtained for malaxation temperature of 20 and 25 °C, respectively and, likewise, 12.7 and 11.5 mg/kg total LOX volatiles.ΤΤ
A.M. Vidala, S. Alcaláa, M.T. Ocañab, A. De Torresa, F. Espínolaa and M. Moyaa,*
Center for Advanced Studies in Energy and Environment (CEAEMA). Agrifood Campus of International Excellence (ceiA3). Department of Chemical, Environmental and Materials Engineering. University of Jaén, 23071 Jaén, Spain.