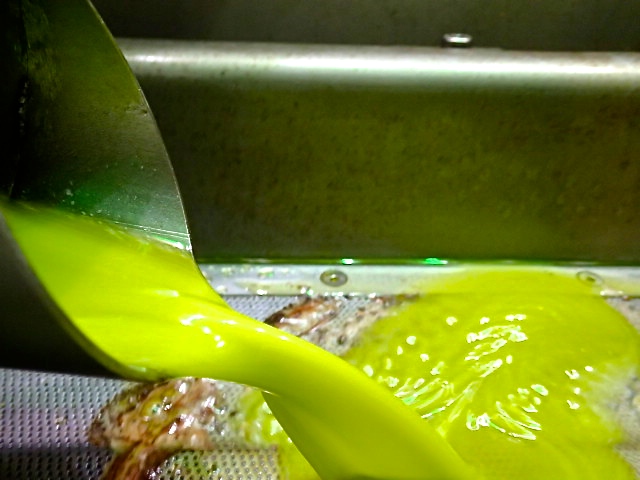 13 Nov

Olive oil: more than just oleic acid-EΛΑΙΟΛΑΔΟ ΚΑΤΙ ΠΕΡΙΣΣΟΤΕΡΟ ΑΠΟ ΟΛΕΪΚΟ ΟΞΥ
© 2000 American Society for Clinical Nutrition

Claudio Galli

Recent articles in the Journal emphasized the role of olive oil in cardiovascular protection (1, 2). Many of the healthful effects of olive oil are usually attributed to olive oil's high oleic acid content; however, comparison of the proportion of oleic acid as a percentage of the energy intake in the Mediterranean diet with that of other Western diets (eg, North American and northern European) shows that oleic acid is present in comparable amounts. In fact, although most of the dietary lipids in the Mediterranean basin, where consumption of meat and animal fat is low, come from olive oil, other diets rich in chicken and pork meats provide similar quantities of oleic acid (3, 4). Finally, other vegetable oils, eg, canola, are high in monounsaturates.

Extra virgin olive oil is a unique dietary lipid in the sense that it is not extracted from seeds by means of solvents. Rather, it is obtained from whole fruit (drupe) by using the cold-press technique, which does not alter the chemical nature of the drupe or that of the resulting oil. In this way, the compounds that the fruit develops in response to environmental stress, most of which are phenolic in structure, are transferred to the oil, where they constitute the polar, "minor components" fraction. The most abundant phenolic compound in the drupe is oleuropein, a bitter glycoside that constitutes up to 14% of the fruit's dry weight. With the progression of blooming and maturation, oleuropein undergoes enzymatic and nonenzymatic hydrolysis and yields several simpler compounds, (eg, hydroxytyrosol, oleuropein aglycone, and ligstroside) that build up the full fruity taste that connoisseurs of olive oil search for. Note that these compounds are virtually absent in refined (rectified) oils (ie, the type of oil simply denominated olive oil), which is extracted by means of solvents and alkalinized with chemicals to reduce the excessive acidity (by law, ≤1% of fatty acids for extra virgin oils). Finally, the tocopherol content of olive oil is ≈10 times lower than that of seed oils because of the lack of extraction of olive seeds, where most of the tocopherols are located.

During the past few years, thanks to the availability of pure compounds, the biological activities of olive oil phenolics, namely oleuropein and hydroxytyrosol, have been thoroughly investigated in in vitro studies. These studies included, but were not limited to, the antioxidant capacity of these phenolics. The results indicate that olive oil phenolics are potent free radical scavengers, inhibit chemically induced LDL oxidation, inhibit platelet aggregation and eicosanoid production by activated human leukocytes [and hence the potential antithrombotic activity described by Frost Larsen et al (1)], and potentiate the macrophagic response to endotoxin challenge by increasing their production of nitric oxide (5). Finally, recent evidence of a dose-dependent absorption of olive oil phenolics by humans has been obtained (6). In turn, the use of extra virgin olive oil as the principal source of dietary fat and in substitution of animal fat, in addition to providing a considerable amount of oleic acid, allows the intake of bioactive compounds whose potential healthful effects should be taken into consideration.